AND SO IT BEGINS...
I have started our GO-GC review round-robin. Each thursday, one person will assign viewings/listenings to the primary five contributers, which will then be DUE the following monday. If an additional contributer (ryan or smokey at this point) would like to review, they should either free lance it, or decide to write a counter-point to one of the main reviews. The only exception is this week, when no one will get advance notice. Also, there are rules, listed below. Next in line to assign viewings/listenings is Chad Hartigan, the order is below:
ORDER: Keegan, Chad, Brendan, Aaron, Marc
Assignments for this week:
CHAD HARTIGAN
- FILM PREVIEW -
Broken Flowers
BRENDAN MCFADDEN
- DVD -
The Daily Show (Indecision 2004)
AARON KATZ
- FILM -
Bad News Bear
MARC RIPPER
- FILM -
The Island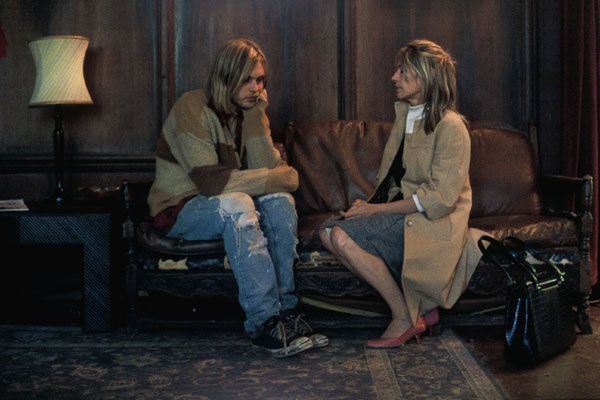 KEEGAN DEWITT
- FILM -
Last Days
VIEWING/LISTENING RULES:
- No Box sets unless volunteered by the reviewer or a new release, easily available for rental.
- Only material being released within the week, unless the assignment is a "preview".
- If the reviewer is unable to get to, or get ahold of the screening materials, he must allow the assigner to offer something new, not choose something for himself.
- Punishment should not be carried out through assigning awful films, records, so on. Aaron, I really wanna hear your opinions on Bad News Bears.
** So as stated above, these reviews are due monday evening. Also, Chad, please have your assignments by tomorrow for next week, due a week from monday, August 1st
Posted By Keegan DeWitt